Top Rated Auto Repair Forest Park, Ga.
Are you in need of some expert auto repair services that will get you back on the road quickly and safely without completely emptying your wallet? Then be sure to get in touch with the X-Pert Auto Care vehicle repair professionals as we service folks in Forest Park, Ga. Call us today in order to schedule a consultation for your car's preventive maintenance and/or emergency auto repair needs.
Reach Out To Us, We Are One Of The Best Auto Repair Forest Park Ga Car Care Facilities
At X-Pert Auto Care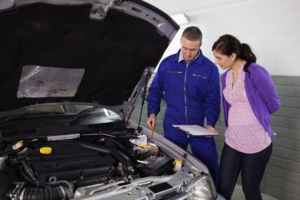 , the auto repair Forest Park Ga services and experience we deliver sets us apart. We pride ourselves on being a customer-focused auto repair facility that delivers top-notch vehicle repair and maintenance services.
Whether you need routine maintenance like oil or transmission fluid changes, complete brake service, or are in need of a total engine or transmission overhaul for a fresh start, we'll assist you to achieve your auto repair Forest Park Ga automobile repair goals.
Our X-Pert Auto Care team brings tons of combined experience & know-how to your car's needs. We feel that you too will come to also enjoy our auto repair Forest Park Ga services if you just give us a chance.
From our front desk team to our highly-trained auto technician crew, our auto repair Forest Park Ga teams are supremely-trained at servicing your car's issues to the specific needs and desires. 
We have plenty of testimonials from some of the auto repair Forest Park clients providing some encouraging feedback about our auto repair Forest Park Ga services. We hope you will join us next.
On every auto repair and car maintenance project, we take into account the existing mileage make, model, manufacturer's specifications, and overall condition of the vehicle.  This approach ensures that you secure the best advice, estimate, and auto repair proposal. This allows for your car repair project to be met with as much total satisfaction as achievable.
To secure your next auto repair Forest Park, Georgia service, kindly give us a call at (678) 698-0604 or stop by our facility at your convenience as we will be happily waiting for you.
Forest Park, Georgia Car Repair Experts, And Much More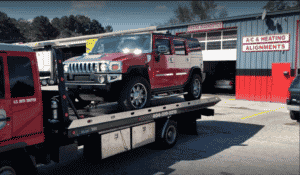 As car repair professionals we offer complete car care services to many clients in Forest Park, Georgia, which is just a few miles away from our family-friendly car care facility.  We take our dedication to service, affordability, quality, and reliability very seriously.
We desire that every automobile repair that we resolve to feature the best-known standards while delivering 100% client satisfaction when we hand you back the keys to your vehicle.
Our well-established, hard-earned reputation for expert service and attention to your car's needs has also allowed us to be awarded the trust of our loyal customers and become the top expert auto repair facility near Forest Park, Georgia, and many other towns in the area.
When choosing an auto repair Forest Park Ga shop and team for your vehicle repair or scheduled maintenance, it is critical they possess which tools, parts, shop materials, mechanical practices, and installation strategies that work well for your specific vehicle.
Our X-Pert Auto Care team dives deep into the above-mentioned aspects, so do not have to worry.  We can create the ideal auto repair Forest Park Ga experience for you and your car with such services as tune-ups, radiator flushes, timing belt change-overs, wheel alignments, and battery & water-pump replacements that fit best with your automobile and schedule.
We are also aware that your car has enormous special value and meaning to you. With this, our auto repair Forest Park Ga services are professionally managed and we strive to deliver your specific car needs and expectations are met.
Do your car a favor and "Leave It The X-perts".  Get started today by giving us a call at (678) 698-0604 to schedule a consultation or come on by our shop.
X-pert Auto Care Featured Auto Repair Forest Park Ga Services We Offer
Fast Service
Our aim is to work hard at getting you quickly and safely back on the road.
Engine Repair Services
We handle it all, from car engine diagnosis to emissions fixes, vehicle part replacement to major/minor engine maintenance, come experience our full-service engine services.
Auto Air Conditioning
You do not have to drive around in a sweaty and uncomfortable ride. Let's keep everyone comfortable and cool...
Best Car Mechanic
We'd appreciate the opportunity to earn your business. Schedule your first appointment today! Do check our Monthly Pricing Specials...!
Brake Servicing
Visit us to repair your vibrating, grinding or sqealing brakes. Exceptional braking is the result of great brake maintenance services, brake repair, and/or pad replacement.
Wheel Alignments
If you at anytime need a wheel alignment, our expert technicians will ensure the front-end or rear-end adjustments of your car and thus give you a smooth, proper alignment.
Testimonials From Our Loyal Customers
What Our Auto Repair Forest Park Ga Clients And Others Are Saying
These guys are great, I have several cars and am very particular with who works on them. I have been very pleased with X-Pert Auto Care and highly recommend them!
Very professional staff. My vehicles are always save and secure. The quotes for repairs are at a fair value. Repairs are completed in a timely manner.
This place was great! I was in and out in 20 mins! Brake light was fixed, wasn't beat up by prices either! Don't think twice, stop here!
I love these people their family I miss yall
Great people, great service
I would highly recommend this business to family, friends, or co-workers and  Will return again.
Well, we have been going to this place for years and its absolutely great. The atmosphere, the customer service everything... And they'll let you know what you need the next time! How much more can you ask for?
Check Out Our Latest Posts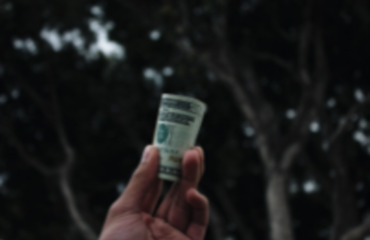 8 Best Ways To Save Money On Gas Are you tired of the ever-increasing rise.
Read More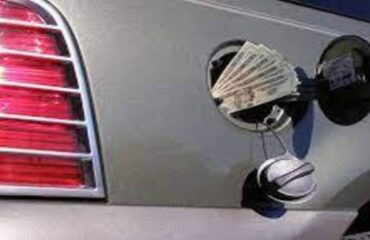 Top 11 Ways To Save Gas While Driving It is NOT HOPELESS, there are ways.
Read More
Ready To ``Leave It To The X-Perts`` For Your Next Car Repair?
Kindly Give US A Call At (678) 698-0604...!!
>> More Neighborhoods and Towns X-Pert Auto Care Serves
Appleton, Austin Park, Avian Forest, Big Oaks Villas, Bradbury Acres, Brentwood Park Whitker, Brookwood at Monarch Village, Clark Meadows, Creekside at Monarch Village, Creekview at Falling Waters, Davidson Landing, Eagles Landing, Fairfield at Monarch Village. Falling Waters, Glen Devon, Hillcrest Park, Hudson Bridge Townhomes, Lakeside, Lakeside at Wyngate, McCain Creek, Monarch Village, Moss Pointe, North Main, Northbridge Crossing, Old Conyers Place, Parkland Estates, Parkside, Pinehurst, Pinnacle Point at Spivey, Southgate at Eagles Landing, Stockbridge North, Summer Hill, The Boulevard at Monarch Village, The Enclave at Monarch Village, The Huntington at Brentwood Park, The Magnolias at Eagles Landing, The Preserve at Monarch Village, The Summit, The Summit at Eagles Landing, The Terraces at Eagles Landing, The Village Estates, The Villages, The Whitaker at Brentwood Park, Wild Wind Real Estate, Willow Springs, Windsong Plantation, Winslow at Eagles Landing, Woodland Ridge, Wyngate Enclave